One of the best things about Christmas is the film nights. Snuggled in, under the covers, with a box of popcorn whilst it's freezing outside, it's honestly one of my favourite things to do! With that in mind, I thought I'd make a little post about my favourite Christmas films, and what my ideal Christmas Film Night looks like!
The Food
Yeah, this is the most important thing. What about the films, you ask? Well, they're not worth watching if you don't have stupid amounts of popcorn or chocolate to munch on! My favourite is the Sweet & Salty kind from Propercorn.
Getting Snug AF
Okay, so you have your food, now you need to get settled down for the big watch. I'm talking duvets, throw pillows and ambient lighting. Light a candle, go wild! You should also get some comfy pyjamas and some slipper socks, just to top it all off. Last year I made a fort, stuffed it with pillows and fairy lights, and then tried to put my TV inside. In hindsight I should have built the fort around my TV, but hey ho.
Choosing the Best Christmas Films: my top 5
Now that everything is in order, it's time to put on the film and relax. Below are my favourite Christmas films – did yours make the list?
The Polar Express (2004)
Based on the 1985 novel of the same name, The Polar Express is a 3D animated film that stars Tom Hanks in 6 different roles. What more could you want? Tom Hanks IS the spirit of Christmas.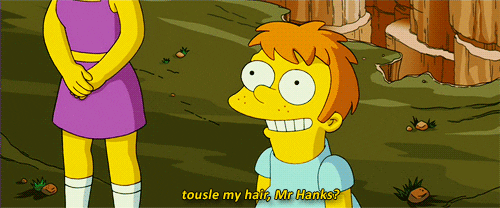 The film features a magical train (stay with me) that picks up kids in the middle of the night in order to show them the true meaning of Christmas. It sounds creepy, but it's endearing, just trust me.
How the Grinch Stole Christmas (2003)
Adapted from a Dr.Seuss novel of the same name and premise, this film is witty, bold and instantly became one of my favourites. I love Jim Carrey, and I think he played The Grinch SO well! Apparently, it took him nearly 3 hours every day in order to get into the suit, make-up and into the mindset of the character, dedication IMO.
Batman Returns (1992)
Directed by Tim Burton, I love this version of Batman, it's the perfect combo of comic book realness and Burton's spooky spin. It's Michale Keaton's 2nd film as the caped crusader, and alongside Michelle Pfeiffer, Christopher Walken and Danny Devito, it's a brilliantly cast film. Catwoman is just badass and her flat is perfect…
Elf (2003)
Starring Will Ferrel, Zoey Deschanel and Bob Newhart, Elf is about Buddy the Elf on his journey to find his family. After being adopted by elves, Buddy has a different way of thinking, and when he finds himself in New York on a quest to find his dad, hilarity ensues.
Love Actually (2003)
I really enjoy Love Actually, I think it's aged well, and it can be watched every Christmas. With an all-star cast, it's the only degrees of separation film I actually rate! If you're single AF maybe give this one a miss, and it's totally soppy. But if it seems like your kind of movie, I can't recommend it enough.